Holiday Cover for Ninety Plus
UK Travel Cover for people aged 90 plus
You might well be in the autumn of your life but that's not to say you are going to hang up your backpack or suitcase. More and more over 90 year olds are travelling overseas these days. Below we have listed a number of travel insurance providers who will provide quotes to the
over 90 age group
. The holiday insurance providers will cover the following examples...
- over 90 years travel insurance to Europe
- travel insurance over 90 years old to Australia and New Zealand
- over 90s travel insurance uk residents
- holiday insurance aged 90 91 or 92
Current cheapest quoatation for an individual of 90 years, one week in Spain, UK resident
Good to Go, Silver Package, £63.60
Travel Insurance 4 Medical, Economy Extra Single, £68.60
Alpha Travel Insurance, Alpha 50 ST AFW, £44.82
Explorer Travel Insurance, Gold Plus, £72.29
Just Travel, Unity, £86.87
LV, Essential, £87.23
John Lewis, Plus, £126.05
---
AA Travel Cover Insurance (no age limits)
- Single trips have no upper age limits.
- Discount for AA members
- Medical expenses up to £10 million
- No excess to pay if you have to make a claim
Example Quote* - £53.51 (Single trip)

> Get a quote from AA TRAVEL COVER - Link not working? try this
---
Alpha Travel Cover Insurance (up to 99)
Up to £250 total valuables limit to replace your stolen or damaged items and cover your watches and sunglasses
- Single Trip & Annual Multi-trip policies to age 99
- Optional cover for over 2,000 medical conditions
- Independent travel on annual policies
Example Quote* - £47.21 (STC Trip)

> Get a quote from ALPHA COVER - Link not working? try this
---
Explorer Insurance over 80s
With Explorer you can choose from Single Trip, Annual Multi Trip, Winter Sports, Cruise and Older Backpacker Travel Insurance.
£5 million medical expenses cover
£5,000 holiday cancellation cover
Up to 99 Example Quote* - £37.49 (ES Single Trip Plus)

> Get a quote from EXPLORER INSURANCE - Link not working? try this
---
Medical Travel Insurance up to 99 years
Med Travel Insurance is a broker who have an excellent track record finding insurance for people up to 99 years old.
- Get cover, even when you have medical conditions such as diabetes, arthritis, asthma, cancer, strokes, epilepsy, blood pressure and heart conditions, as well as many more.
Example Quote* - £37.22

> Get a quote from MEDICAL TRAVEL INSURANCE - Link not working? try this
---
ALL CLEAR COVER UP TO 99!
All clears cover any medical conditions and any age too.
Their list of medical conditions that they cover is very comprehensive and many other insurers will refer their customers to All Clear when they are having difficulties having their own pre-existing medical conditions covered.
Up to 99 Example Quote* - £32.22
> Get a quote from ALL CLEAR INSURANCE - Link not working? try this
---
Travel Insurance for Medical (up to 99)
Optional Independent Traveller Insurance to provide cover when individual elements of a trip are booked separately, rather than as part of a package. This enhancement also provides cover for flights cancelled or delayed as a result of travel disruption caused by a volcano.
- No wardrobe worries - up to £2,500 for lost luggage
Quotes from- £59.22 (Med Policy)
> Get a quote from TRAVEL INSURANCE 4 MEDICAL - Link not working? try this
---
Get Going Over 80s Insurance
Get going, as specialists in medical travel insurance, they understand the difficulties of finding the right medical travel insurance cover at the right price. When you have an existing medical condition, whether it is asthma, high blood pressure or something more serious like cancer, they can provide peace of mind and cover.
Will cover up to 85 years old
Example Quote* - £29.34 (Get Going Single)

> Get a quote from GET GOING TRAVEL INSURANCE - Link not working? try this
---
Saga Travel Insurance for the over 80
Saga is one of the specialist insurance and holiday providers for those over the age of 80 in the UK.
- Cover most pre-existing medical conditions.
- Covers any age - NO AGE LIMITS!
Example Quote* - £62.56 (Saga Single Trip)

> Get a quote from SAGA INSURANCE - Link not working? try this
---
Good to Go for the over 80s

Goodtogoinsurance.com provides travel insurance cover to travellers of any age, with or without pre existing medical conditions. They can also cover your travelling companions on the same policy.
- Pre existing conditons such as Cancer, Heart Conditions, Diabetes, Stroke, Epilepsy and many more
- Single trip and annual travel insurance with no age limit
- Three levels of travel insurance cover available and No AGE LIMITS!
Example Quote* - £67.34 (Silver Policy)

> Get a quote from GOOD TO GO INSURANCE - Link not working? try this
---
Travel Insurance Over 90 Latest News
Holiday Cover in the News
Those with more complicated insurance needs average 12 calls to insurers, according to Over 80, with calls taking up 25 minutes, plus 15 minutes spent searching the internet.
It is commonly the case that those with complex needs opt for some internet browsing initially, and then use the data collected to contact the relevant insurers.
James Jordan, a 77 year old with angina, found that the firm that had insured him last time would no longer do so and that of 80 he contacted only two would offer insurance, with premiums of £1,500 and £2,500 for a three week trip.
Following a medical, World First Travel Insurance was able to offer Jordan insurance for £275.
We provide quotes for people aged 94, 95, 96, 97, 98 and 99!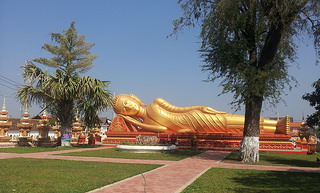 Over 90 Travel Insurance for Asia
Southeast Asia is just not the preserve of younger backpackers on a budget. Travellers of all age are uncovering the delights of countries like Thailand and Vietnam. It's possible to get very cheap flights there too, especially from London.